🌋
myth as emergent landscape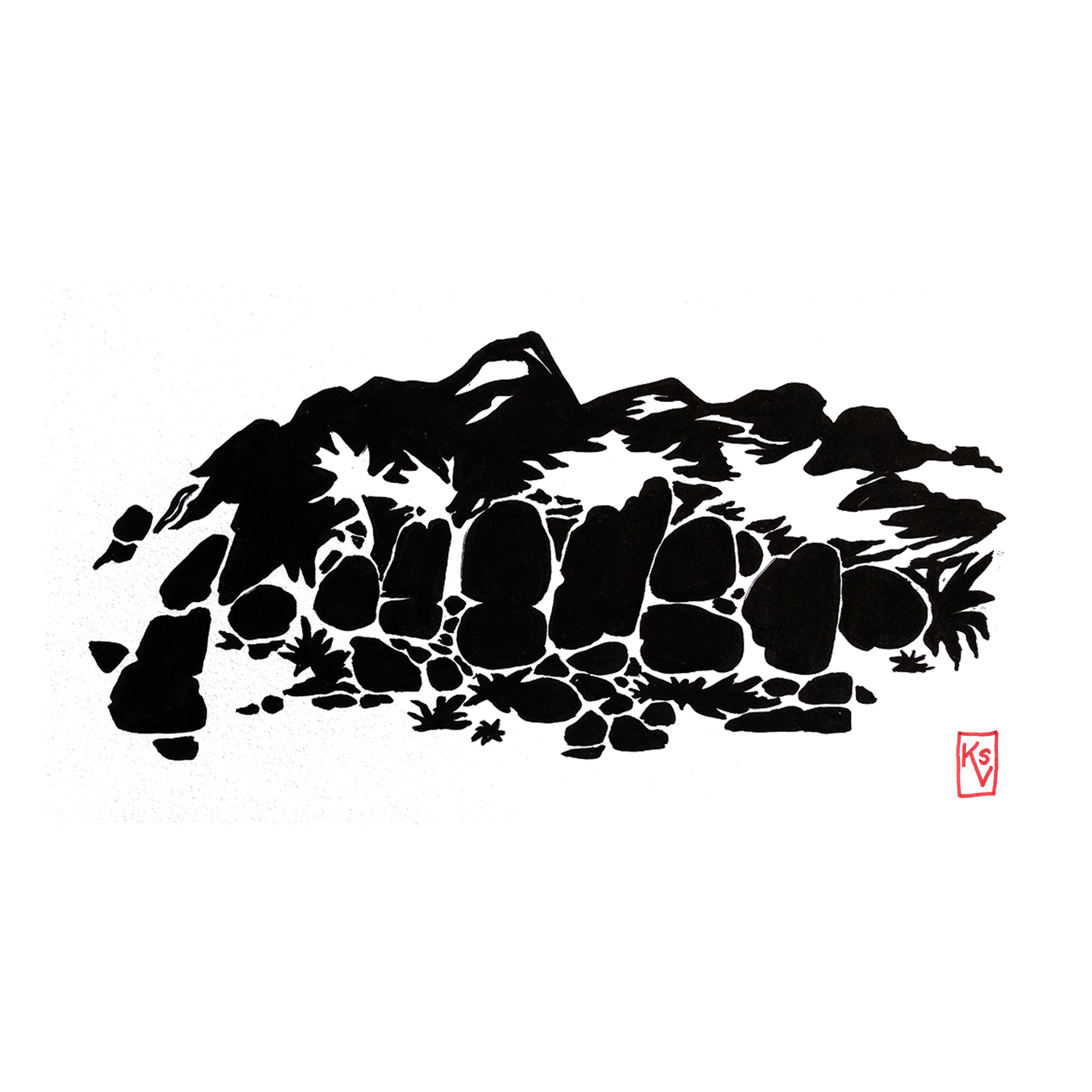 11x11", pen and ink on paper

shortly after arriving in Kauai, I enrolled as a student in an undergraduate Hawaiian mythology class taught by a local kumu, or teacher/wisdom holder, at the community college. this totally amazing class explored the topography of the islands, investigating myths and genealogies in the context of their highly-specific places of origin. for our final assignment, we were asked to respond, in a creative medium, to a myth or mythological concept.

taking as my starting point a few of the real creatures, plants, and rocks endemic to the islands, and fascinated by makawalu, meaning (literally) eight-eyed, I set out on a speculative search for its mythical origins amongst eight-eyed kupua (creatures and beings) within Hawaiian mythology. these four ink drawings show a hillside of rocks (1); the ope'ape'a, or Hawaiian hoary bat (Hawaii's only endemic mammal) (2-3) ; and the "happy-face" Theridion grallator spider (4), as endemic beings of the landscape who are also "eight-eyed."

while I knew, in a sense, that myth emerges from landscape, I experienced a real shift of understanding in this class when I understood that Hawaiian mythology contains many vestiges,whole, fractured, and hybrid, of original or endemic forms. I now seee mythology as a storehouse of sacred and indigenous knowledge, and am extremely grateful for this class as a vessel of sharing and perpetuating that learning, and the many myths we encountered along the way.